Learn how to set boundaries so that you can find peace in the new year
Jan 18, 2023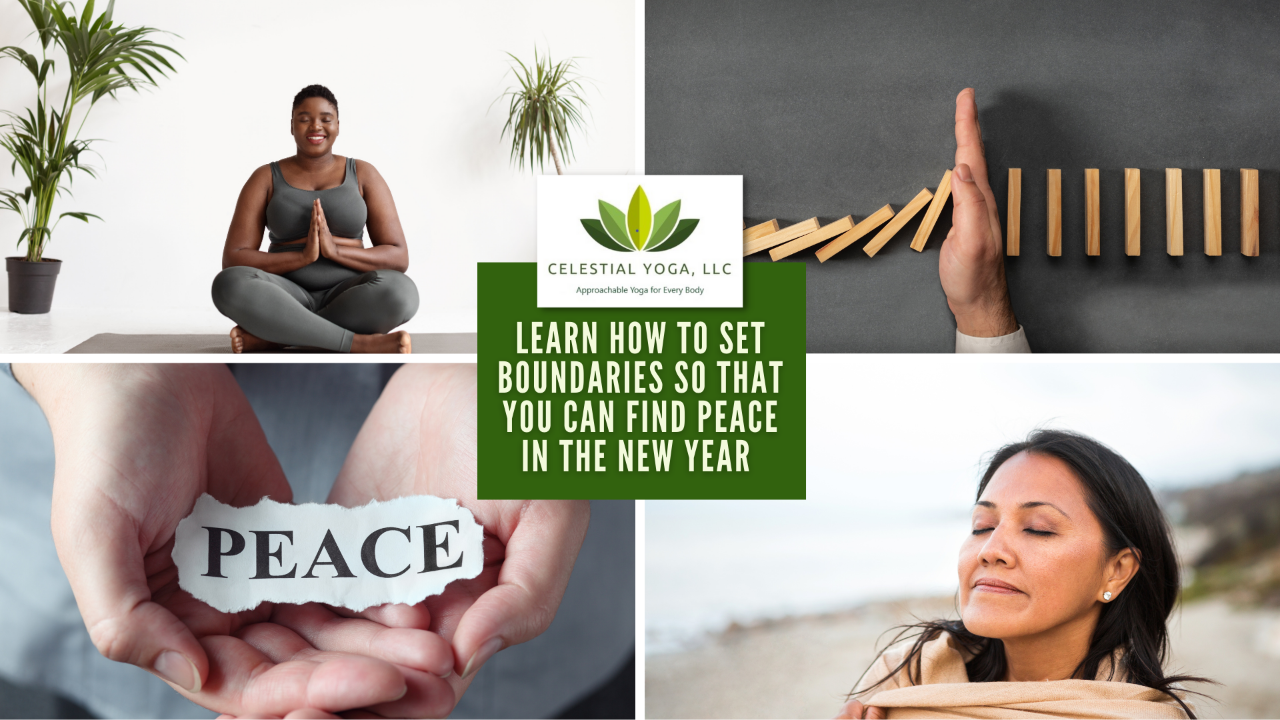 Learn how to set boundaries so that you can find peace in the new year


Do you feel overwhelmed and in the fight of your life?


"Setting boundaries is not about keeping people away, rather it is a powerful act of self-care"
-Michelle Maros
for my FREE SOS 10 Day Video Series
You're trying to find stability and balance in your life but you suffer from health issues (and so do some of your family members) and

you feel

it's hard to heal, when the trauma continues.
Especially when you have little or no support at home.

😔
Your major sources of stress are your living situation, plus the amount of housework and daily responsibilities you have at home.
High stress affects your health and has taken a significant toll on you and you are tired of feeling like anxiety is controlling you.
You struggle with sleeping through the night.
To top it off, you feel that you've wasted the past few years and if something doesn't change soon you will never reach your calling in life.
This is all such a vicious circle.

😫
How are you able to be there for your loved ones if you are depleted and ready to call an uber to escape your house?

Until you are able to manage your stress and get things in order in your life, how are you able to

feel more freedom, peace, and calm?
There is no such thing as a quick fix or magic bullet.

🙅‍♀️
With setting clear boundaries with yourself and others you are able to manage your stress holistically and naturally, with consistency and over time.
Then and only then can you

feel more freedom, peace, and calm and be able to begin tackling your

goals of being the best advocate, parent, artist, grandma, (you name it) you can be .
These beautiful goals depend on you being your best self first so that you have energy and time to give to others.
Having a simple yet effective Self-Care practice in place helps with managing stress naturally which can help aid with sleeping issues too.
❤️

I share a ton of simple and actionable tips in my FREE SOS 10 Day Video Series.
for my FREE SOS 10 Day Video Series



This series is all about practicing SELF-CARE, plus ORGANIZING and PRIORITIZING, so that you can be on your way to being the SOULFUL and IMPACTFUL woman you've always meant to be (just didn't have the time or energy for!)

🙌
☝️

Here's a wonderful tip all about setting boundaries that you can implement right away from my FREE SOS 10 Day Video Series.
In order to feel peace, you will need to work on setting clear boundaries with yourself and others.



I often find, in speaking to my clients, women who feel overwhelmed and stressed out tend to lack clear boundaries.
I see so many women feel uncomfortable setting boundaries and worrying about upsetting others.
What I've said to my clients before and I will share with you what I've said to them. It breaks my heart to hear that they worry about upsetting others but they should realize that they are upsetting themselves by not honoring their boundaries and self-care.
Isn't upsetting oneself and feeling depleted and burnt-out equally if not more important?
Knowing that we can only control ourselves and our reactions.

😉
Boundary setting has to do with our energy. We can be kind but firm (positive energy) or we can be petty and argumentative (negative energy)
Here's an exercise you can try out this week:
👉

Do you know what your boundaries are?
👉

Do they need some work?
Write down three vital boundaries for yourself this week, and practice by saying them aloud to those around you.
If you don't feel comfortable saying this to others try looking in a mirror and talking to yourself or a trusted friend.
This is a form of manifestation by speaking your desires into the universe and letting others know what, and where, your boundaries are.
This series is all about practicing SELF-CARE, plus ORGANIZING, and PRIORITIZING so that you can be on your way to being the SOULFUL and IMPACTFUL woman you've always meant to be (just didn't have the time or energy for!)




for my FREE SOS 10 Day Video Series